This year's theme is "SO ORDINARY!"
"Festival408," the contemporary performing arts festival organized by Bilgi University Communication Faculty's Management of Performing Arts and Performing Arts students starts on April 15. Held for the 8th time, this year's theme is "So Ordinary!" "Festival408" will continue until 19th April. The festival will be exhibiting colorful images with theatre and dance performances, performing arts workshops, film screenings, and talks.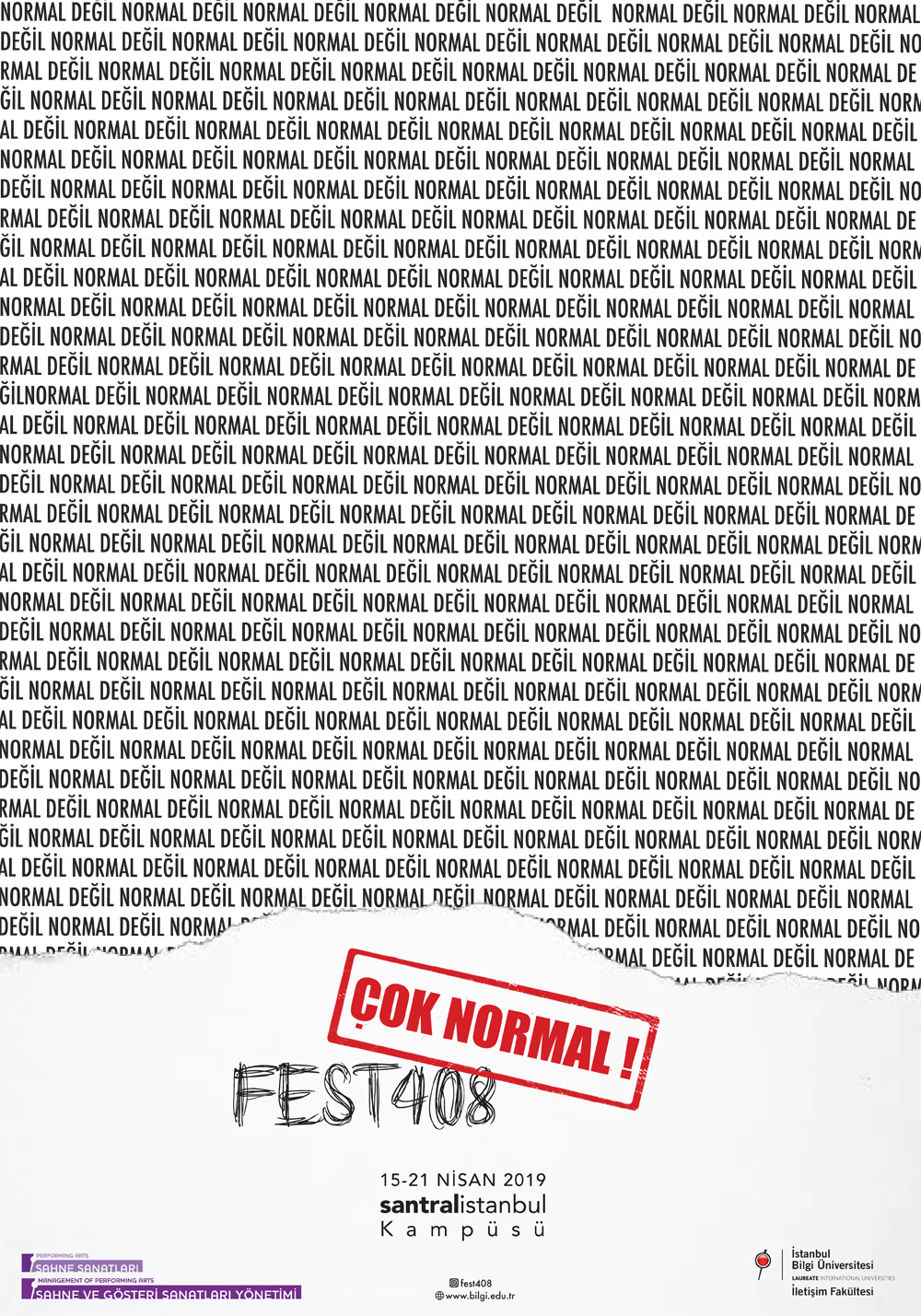 The performances will form the backbone of the festival in which every stage from choreography to production, from playwriting to promotion and marketing was designed and produced by students.
This year at "Festival408", Buğra Can Şahin will be presenting the performance titled "Benimsin" (You are mine), Buse Çetin "Bugün Yine Kendim Olamadım" (I couldn't be myself again today), Burçin Aydınay "Kim Bilir Ne Yaptı?" (Who knows what it did?), Doğanalp Dulkadir "Ya Sonra Yoksa" (What if there is no after), Eren Durşen "Geçen Gün Ordaydım" (I was there the other day), Hakan Onat "Kimse" (Nobody), Meryem Dilara Şengül "Hatırlıyorum" (I remember), Su Lara Aslan "200 Derecede 25 Dakika" (25 minutes under 200 degrees) and Yusuf Burak Kutoğlu "Hiçbir Şey" (Nothing).
Also, soundpainting, movement and dance workshops at which artists will offer education for those who are interested in performing arts, will be open for limited participation.
Workshop applications can be done via fest408@gmail.com
Location: Istanbul Bilgi University, santralistanbul Campus
Date: 15-19 April 2019